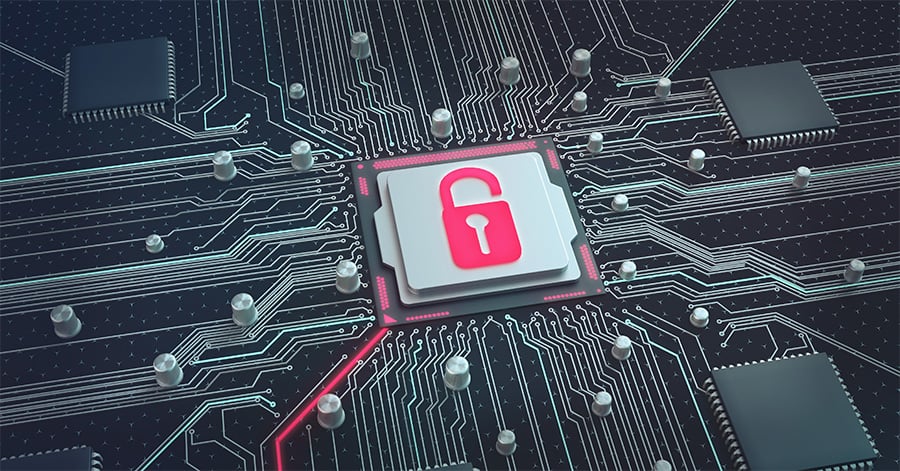 Vulnerability Management Basics: What Businesses Should Know
ConnectSecure | Dec 19, 2022
Cybercriminals often target small to medium-sized businesses because of a perceived lack of security.
Vulnerability management is the foremost tool businesses can use to shore up their cybersecurity postures and fend off the ever-growing threat from cybercriminals. In short, the term captures the process of identifying, classifying, prioritizing, and mitigating vulnerabilities in computer systems, networks, and applications. At the core of this process is the regular scanning and testing of systems and software for known vulnerabilities, followed by mitigation to prevent exploitation.
Placed in the context of the NIST Cybersecurity Framework, the gold standard for cybersecurity developed by the National Institute of Standards and Technology, vulnerability management belongs in the Identify and Protect categories. In other words, they precede the next three steps of the framework — Detect, Respond, Recover.
A full understanding of the framework leaves an organization better equipped to prioritize investments, maximize the impact of each dollar spent on cybersecurity, and determine why it can make sense to focus on certain solutions over others.
What does vulnerability management entail?
Broken down by steps, the process includes the following:
Assessment: A cybersecurity assessment examines an organization's ability to protect its information and information systems from cyber threats. Designed to identify known vulnerabilities, the assessment is often conducted using specialized, automated tools, such as a vulnerability and compliance scanner.
This key step helps organizations create a foundation for building cyber resilience and should cover the breadth of asset classes (devices, applications, networks, data, users) as defined by the Cyber Defense Matrix, a framework that helps organizations identify gaps in their security postures.
Classification: Once vulnerabilities have been identified, they are classified based on their severity and potential impact as not all gaps bring the same risk of exploitation. The Common Vulnerability Scoring System (CVSS), an open framework for communicating the characteristics and severity of software vulnerabilities, brings ratings and scores that along with a range of other factors inform the evaluation and determine which vulnerabilities should be first in line for mitigation.
Prioritization: Effective prioritization is important to ensure not only that high-risk vulnerabilities are urgently addressed but also to reduce the rate of false positives.
Mitigation: The final step is to take action to fix or mitigate the issue. Whether patching or upgrading software, implementing security controls, or taking other corrective actions, mitigation is designed to safeguard the business environment, from networks to cloud applications.
Effective vulnerability management requires a holistic approach that demands more than identifying and mitigating vulnerabilities. Managed service providers (MSPs) and their small to medium-sized business (SMBs) customers also need to stay up to date on new vulnerabilities and threats, and educate employees and users about how to recognize and prevent potential attacks.
SMBs are vulnerable to attacks
For SMBs, vulnerability management is especially important. Unlike enterprises with their wealth of resources, SMBs may not have the same security measures in place and that perception of weaker security leaves them vulnerable to attack. In fact, Forbes reports small businesses are three times as likely to be targeted by bad actors than larger companies. Another article by CNBC claims America's small businesses aren't ready for cyberattacks and notes more than half have not taken even the most basic steps to protect their assets.
By regularly identifying and addressing vulnerabilities, SMBs can improve their overall security posture and reduce the risk of a successful cyberattack. As their dedicated IT solutions provider, MSPs can step in to fill the role of cybersecurity expert. With the right vulnerability solution to back them up, MSPs are uniquely positioned to leverage vulnerability management in their customer conversations.
They can, for example, help SMBs meet regulatory and compliance requirements, such as the Payment Card Industry Data Security Standard (PCI DSS) or the General Data Protection Regulation (GDPR).
Benefits of identifying and managing vulnerabilities
Vulnerability management is an essential aspect of cybersecurity for SMBs, as it can help protect sensitive data, prevent disruptions to operations, and ensure compliance with relevant regulations.
Improved security posture: By regularly identifying and addressing vulnerabilities, organizations can reduce the risk of a successful cyberattack and improve their overall security posture.
Compliance with regulations: Many industries have regulatory requirements that mandate the proper management of vulnerabilities. By implementing a vulnerability management program, organizations can ensure compliance with these regulations and avoid costly fines.
Prevention of data breaches: Vulnerabilities can be exploited by cybercriminals to gain unauthorized access to systems and steal sensitive data. By addressing vulnerabilities, organizations can reduce the risk of a data breach and protect their reputation.
Reduced operational disruptions: Vulnerabilities can also be exploited to disrupt operations, causing significant financial and reputational damage. By managing vulnerabilities, organizations can prevent such disruptions.
Cost savings: Proactively addressing vulnerabilities can be more cost-effective than reacting to a cyberattack after it has occurred. Implementing a vulnerability management program can help organizations avoid the costs associated with data breaches and operational disruptions.
Do you have questions about vulnerability management and how it can help you as an MSP? We built our solution in close collaboration with companies just like yours. Contact us today.
Read more:
The lessons from Log4j and other zero-day attacks
What MSPs should look for in a vulnerability management solution