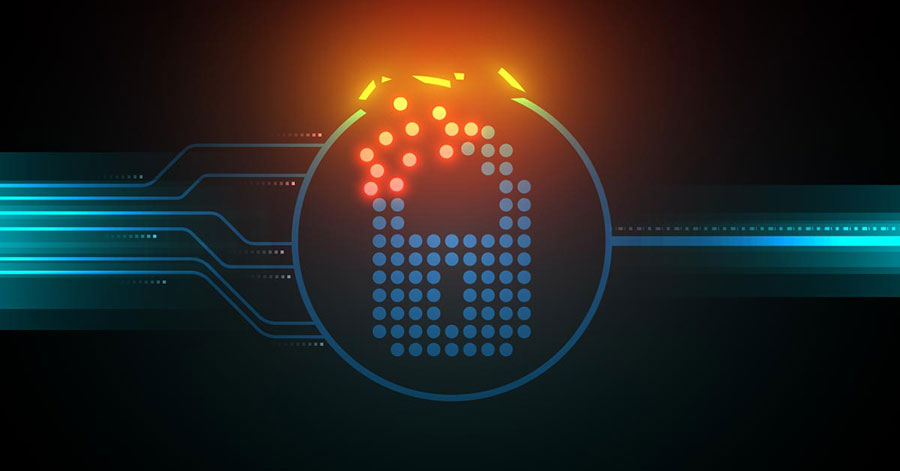 5 Ways Vulnerability Testing Can Drive Profits For MSPs
ConnectSecure | Sep 21, 2022
Most managed service providers (MSP) recognize the need to ramp up their cybersecurity practice and expertise. In an upcoming series of posts, we will outline exactly how you can add vulnerability testing and remediation to your portfolio.
But what does your business actually gain from it? Aside from knowing it's something you "should" do, not every MSP may be aware of the full scope of benefits that come with adopting cybersecurity assessments. The fact is, though, the list of gains below serves to build a more profitable business, better positioned to help small and medium-sized businesses (SMBs) thrive in a volatile threat landscape.
How vulnerability testing can make your business more profitable
It builds cyber resilience that protects yourself and your clients
When it comes to cybersecurity, MSPs are like patient zero. This means that it's not only them that reap the benefits of threat and vulnerability management. To offer the service, MSPs themselves also have everything to gain from building up their own defense and response protocols. When you identify and remediate any vulnerabilities, you simultaneously assure your customers enjoy the same optimal protection.
As we explained in this post — Understanding the Big Picture of Cybersecurity Starts With NIST — by focusing on the Identify and Protect stages of the NIST Cybersecurity Framework, you minimize the "right of boom" impact and business losses that can result from cyberattacks. In other words, if you take defensive measures to prevent compromises from happening in the first place, you reduce the risk of being forced to deal with the costly and resource-intensive aftermath of a breach.
It boosts your credibility as an indispensable business partner
SMBs look to insured MSPs with their own house in order. Customers want them to be an expert partner, mastering specific details on all IT assets. With the help of cybersecurity assessments, MSPs will know exactly what comprises the customer environment and how vulnerable those assets might be. This vulnerability insight also helps establish the MSPs' credibility, since they are working from a position of knowledge.
The end result is the customer sees that insight and visibility are being applied rather than guesswork, thereby improving trust and positioning the MSP as an indispensable business partner. In a competitive environment, you can offer vulnerability scanning to unseat competitors or upsell their customers.
It plays into the growing demand for cyber insurance
Cybersecurity assessments signal the MSP is forward-thinking and fully aware of the demands of modern businesses. Customers will increasingly need MSPs that can help them check a number of boxes required to get cyber insurance, such as vulnerability management, configuration management, and Active Directory monitoring and management.
The role of cyber insurance is only going to grow in significance as more insurance companies are starting to offer coverage. Between 2016 and 2020, the share of companies offering such insurance increased from 26% to 47%, according to the U.S. Government Accountability Office (GAO).
The right vulnerability management tool gives the ability to relay important information during the insurance provider's due diligence process with the customer. This is a critical feature for MSPs that vie for the business of companies most likely to acquire cyber insurance — primarily those that create, store, and manage electronic data online, such as customer contacts, customer sales, PII, and credit card numbers.
It opens up informed sales conversations about cybersecurity risk
Cyberattacks present an existential threat to SMBs. Yet, a recent CNBC survey showed 56% of small businesses are not concerned about being hacked. But, as Tech Channel writes, executives who believe their companies are too small to merit the attention of bad actors fail to see how the landscape has changed. In 2020, for instance, 43% of cyberattacks targeted small businesses, according to a Verizon report.
Cybersecurity assessments allow MSPs to open up a discussion about risk. When you are able to identify vulnerabilities in your customers' IT environment, it creates a transparent foundation that the MSP can use to engage in an intelligent conversation on cybersecurity priorities. Whether they want to offer a comprehensive assessment or a one-time vulnerability scan to take the conversation to the next level, it gives the providers an opportunity to earn customer confidence while expanding sales.
Few MSPs have realized the potential of cybersecurity assessments to the extent of Karl Bickmore, CEO of Snap Tech IT, a provider of next-generation security services. He commented, "We're providing better reporting, better data, better planning, and it's helping us win more deals — like significantly more deals — and our sophistication on what has gone up,"
It adds value without burdening your staff
Busy MSPs understandably don't want to add more work to their busy schedules. That's why the ease of use and automation of cybersecurity solutions that operate in the Identify and Protect segments is so ideal. These solutions allow you to automate functions, adding value to the end customer without increasing your heavy workload.
To draw a parallel: Think of the value you create by using RMM software tools. Launching a software scan to analyze your customers' environments and return important insights is likely something you're very familiar with. A vulnerability scan is just as easy to run. And it's also just as quick and affordable when it comes to value creation for your business.
Final word
Vulnerability testing and remediation will inevitably become an MSP feature of the future as the threat landscape grows more complex. Some MSPs, like Snap Tech IT, have already realized the benefits of gaining a prioritized view of their SMB clients' vulnerabilities. In fact, it has become a key feature of their customer sales proposals — and winning business. With more and more businesses getting cyber insurance coverage, demand for cybersecurity assessments is only going to increase. How can we help you get started? Contact ConnectSecure today for a free consultation.
Read more:
Understanding the big picture of cybersecurity starts with NIST
What MSPs should look for in a vulnerability management solution
What role does vulnerability management play in cyber insurance?