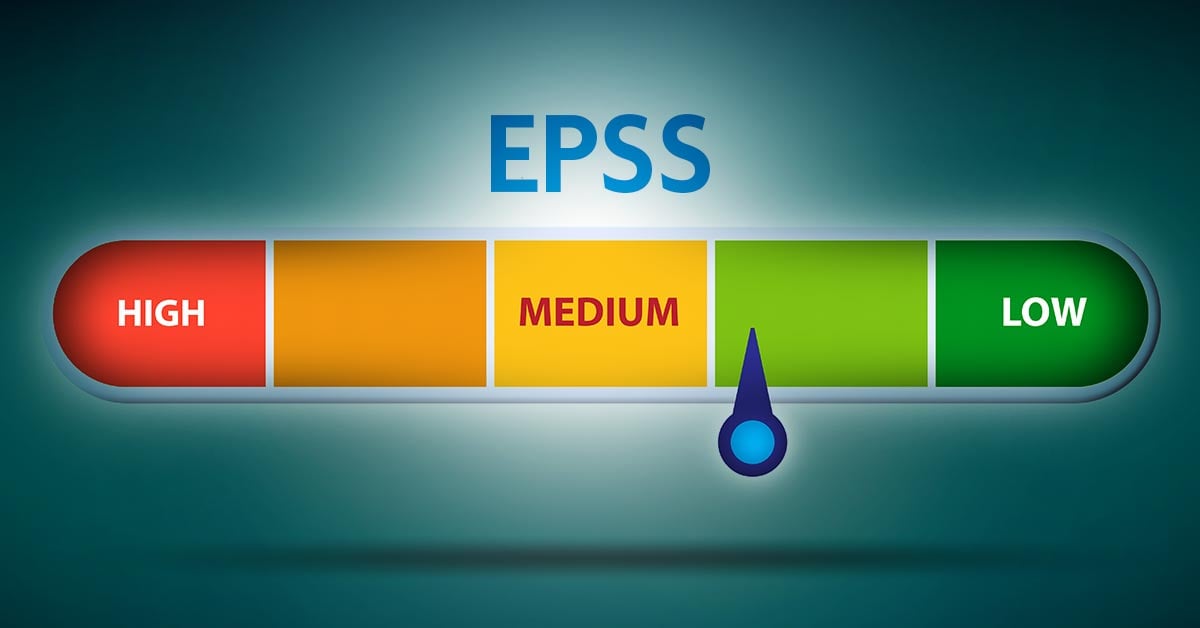 Product Update: EPSS Empowers MSPs to Tackle High-Risk Vulnerabilities
ConnectSecure | May 31, 2023
In a move designed to further equip Managed Service Providers with advanced threat protection, ConnectSecure has added Exploit Prediction Scoring System (EPSS) to its robust suite of product capabilities.
EPSS is a data-driven scoring system designed to estimate the probability of a software vulnerability being exploited in the wild. Unlike traditional methods, this dynamic framework goes a step further by assigning every vulnerability a rating between 0 and 100. A higher rating suggests a more significant risk of the vulnerability being exploited within the upcoming 30 days. Equipped with this knowledge, you can immediately tackle the most high-risk vulnerabilities for remediation, thereby ensuring optimal use of your resources.
Benefits Amass With New Feature for Vulnerability Prioritization
The addition of EPSS scoring to ConnectSecure's platform is significant for several reasons:
Prioritization: With the vast number of vulnerabilities identified daily, it's crucial for you, as an MSP, to focus on the ones that pose the most significant risk to your SMB customers. EPSS helps prioritize vulnerabilities based on their actual exploitability, not just their potential severity.
Efficiency: By focusing on vulnerabilities most likely to be exploited, you can direct your resources more effectively, leading to improved operational efficiency and better outcomes for your clients. Rather than tackling everything at once, you can use the suggestive remedial time frame to work your way down the list.
Resilience: The EPSS scoring system is updated regularly with real-world exploit data, helping you stay ahead of emerging threats and adopt a more proactive security stance that ultimately leads to improved cyber resilience.
Client communication: In client conversations, EPSS gives you black-on-white proof of the risk posed by various vulnerabilities. This gives you an opportunity to demonstrate value and explain the importance of timely patching.
Pricing Remains the Same Even with Two Significant Updates
According to our CEO, Peter Bellini, the integration of EPSS scoring into our platform represents another key step in our mission to provide a comprehensive cybersecurity solution for our MSP partners.
"In an ever-evolving threat landscape, EPSS scoring is a must-have tool that helps MSPs make informed decisions and take proactive measures. By integrating EPSS into our platform, we're giving MSPs the ability to focus on the vulnerabilities that matter most," he says.
This latest addition of EPSS scoring, along with our recently announced Attack Surface Scanning feature, underscores our commitment to continually enhance the ConnectSecure cybersecurity platform for the benefit of our MSP partners. And all this comes with no change in pricing.
Contact us today to learn more about the comprehensive ConnectSecure cybersecurity platform designed for MSPs and their small- to midsize (SMBs) clients. Or, sign up for a free 14-day trial to discover the power of ConnectSecure for yourself.
Make sure to read: EPSS Scoring: A Quick Guide for MSPs on Vulnerability Prioritization