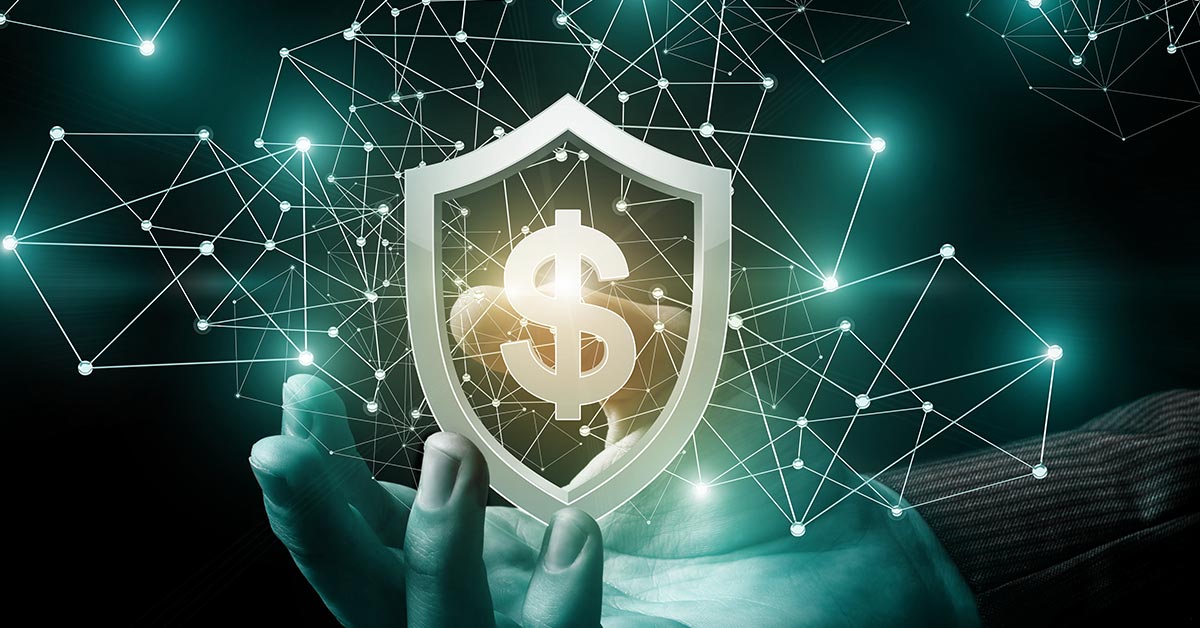 The Economic Case for ConnectSecure's Security Vulnerability Remediation
ConnectSecure | May 24, 2023
Here's why more than 1,700 MSPs leverage ConnectSecure to attract and retain more small-and-midsize businesses.
The decision to invest in any security vulnerability remediation and compliance tool inevitably requires an in-depth look at a range of variables. Economic factors rightfully loom large as you debate why to pick one solution over another.
Everything from broad questions — What's in it for my business? — to granular considerations — What does the contract fine print say? — has to be examined.
What do you, as a managed service provider, have to gain from adding ConnectSecure to your portfolio? If you have spent some time browsing our site, you know ConnectSecure is a multi-tenant, all-in-one B2B vulnerability management, remediation, and compliance system.
Purpose-built in collaboration with MSPs, it is designed to empower MSPs to position themselves as the partner every small and medium-sized business (SMB) needs to navigate an increasingly complex threat and compliance landscape.
What exactly do we mean by that? Product features aside, let's take a quick look at some of the key economic factors that have made ConnectSecure the partner of choice for more than 1,700 MSPs.
Security vulnerability remediation & compliance: The economic factors that matter
1. Revenue
The needs of each MSP are unique. And that's also reflected in the versatility of ConnectSecure. It gives you a range of options for appealing to your SMB prospects and existing clients:
Prospecting tool: Some MSPs see ConnectSecure as a means to attract new clients by offering assessments that reveal vulnerabilities and security gaps in their systems. This approach targets businesses that may be unaware of their security risks. By clearly identifying their protection needs, you can introduce crucial new services that your customers can benefit from.
Cyber insurance assistance: Other MSPs use ConnectSecure to help clients meet the stringent security requirements to obtain cyber insurance coverage. As the global cyber insurance market is projected to more than quadruple in size over the next few years, SMBs will increasingly look to their MSPs to strengthen their security posture. ConnectSecure positions your business to fill this rapidly growing need in the marketplace.
Business-focused approach: Mature MSPs prioritize understanding their clients' businesses, focusing on mission-critical processes, functions, and revenue generation. By aligning ConnectSecure with these objectives, you can offer tailored vulnerability management and compliance solutions that directly address your clients' business needs.
2. Savings
How much would a cyber breach cost your clients? MSPs should evaluate the potential consequences of not having security vulnerability remediation in place. By understanding these risks, you can make informed decisions about the value of investing in ConnectSecure.
Protecting yourself and your clients: ConnectSecure enables you to take the first step toward preventing costly breaches by uncovering your customers' vulnerabilities. The average cost of a data breach in the United States reached $9.44 million in 2022, more than twice the global average, according to IBM. Verizon also reports around half of data breaches involve small businesses. They are, in fact, so vulnerable to malware, ransomware, brute-force- and social attacks that Verizon says one incident can be a business-ending event.
In other words, you can save them — and yourself — untold financial and reputational damage by implementing a robust vulnerability management and remediation strategy with ConnectSecure.
3. Pricing
ConnectSecure is very aggressively priced (for a quick review, check the pricing here). The attractive pricing has empowered many MSPs to include ConnectSecure in their existing global "customer package," adding value without adding cost. By charging on a per-user basis, you can create a scalable revenue model.
4. Contracts
With ConnectSecure, you get the right solution at the right price point, bundled into a flexible contract that you can cancel at any time. This stands in contrast to other solutions that lock users into long-term contracts that lessen the incentive for responsive customer service, leading to frustration and wasted funds if the solution fails to deliver.
5. Positioning
ConnectSecure is in complete sync with MSP needs. Weekly partner calls inform product updates and ensure you can confidently support your customers as they navigate cyber insurance requirements and look to you for enhanced cybersecurity protection. With "your own house in order," you also boost your market valuation and reputation, giving you the credibility you need to discuss cybersecurity solutions with clients and prospects.
Adopting ConnectSecure's security vulnerability remediation also puts you in a position to 1) educate those customers and prospects, who are still unaware of the risks cyber threats pose, about their vulnerabilities and the risks, and 2) step up to fill the growing demand for cybersecurity solutions as more risk-aware SMBs look to their MSPs to offer services beyond traditional IT management. MSPs that don't adjust to these rapid changes in market demand risks losing out on business.
Sign up for a free 14-day trial
What could a ConnectSecure partnership do for your business? We invite you to gain first-hand experience with our Free 14-Day Trial and please contact us if we can offer any additional assistance. In an environment of rising cyber threats, we are here to amplify your ability to assess client risk and build recurring revenue
More good reads:
How the Cyber Defense Matrix helps MSPs select cybersecurity solutions
Biden's Cybersecurity Strategy: Will MSPs have to take responsibility?
Q&A: Attorney Eric Tilds on what MSPs should know about cyber insurance