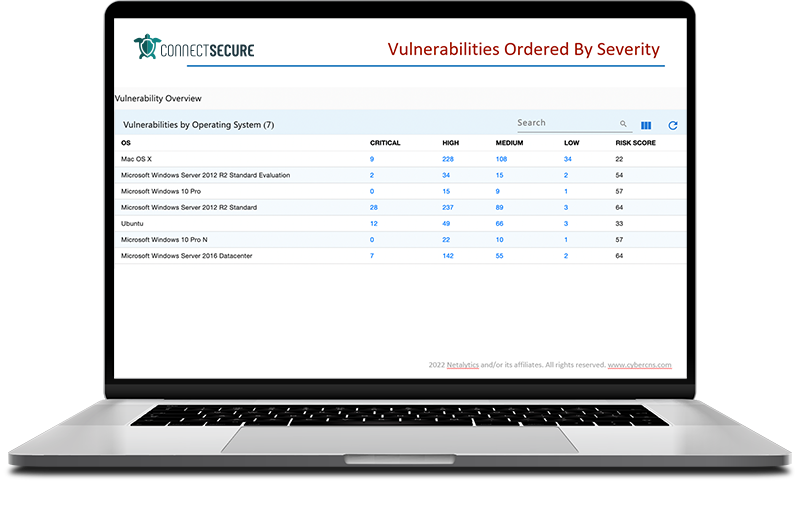 Leverage ConnectSecure to Harden Your Clients' Attack Surface
Take a Free 14-Day Trial of ConnectSecure —the cybersecurity platform built by MSPs for MSPs for vulnerability and compliance management.
Automatically identify critical vulnerabilities
Deliver assessments of IT compliance in conjunction with priority rankings for remediation
Unified-Agent, Multi-Tenant Architecture
No long-term contract
It's easy to get started with the industry's best cybersecurity scanning platform. No credit card required. Just fill out the form on this page.
See the complete line-up of ConnectSecure functions, as shown below.
The single most comprehensive cybersecurity scanning platform available
Vulnerability Management
Proactively identify and address security weaknesses, reducing the risk of cyberattacks and potential data breaches.
Compliance Management
Ensure your clients are in compliance with PCI DSS, HIPAA, GDPR IV, NIST 800-53, NIST 800-171, CIS, CIS 8.0, ISO 27002, Cyber Essentials, and Essential Eight.
PII Scanning
Safeguard personal information from cyber threats, ensuring the privacy and security of individuals and organizations.
Patch Management
Ensure that software vulnerabilities are promptly addressed, minimizing the risk of security breaches and protecting valuable data.
Details 
Device, Network & Application Discovery
Use our network probe technology to discover all the IP-based assets on your network(s).
Attack Surface Scanning
Perform external Deep Attack Surface Scans to identify and address vulnerabilities in digital infrastructure and enhance overall security.
Active Threat Management
Provide enhanced protection with EPSS (Exploit Prediction Scoring System) against evolving cyber threats through proactive monitoring, detection, and response measures.
Local Active Directory Auditing
Use on-site AD scanning to detect and prevent unauthorized access, enforce MFA, and provide Office 365 Risk Scoring.
Cloud Active Directory Auditing
Use Azuree AD scanning to detect and prevent unauthorized access, enforce MFA, and provide Office 365 Risk Scoring.
Application Baseline Audit​
Harness the power of comprehensive software system assessment to proactively reduce vulnerabilities, and monitor both the required and denied software services across all assets.
One Agent for Everything, on Anything​
Simplify your security management by having one agent that works on all operating systems (MS, Linux, Raspberry PI, Mac).
Details 

Role-Based Ready Reporting​
Drag and drop to provide well-designed, customized reports in MS Office formats for technical and management reviews. A white label option is also available.
They use ConnectSecure to drive more revenue. You can, too.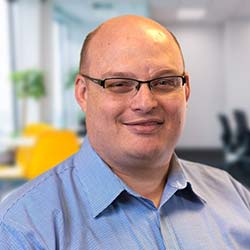 Karl Bickmore
CEO | Snap Tech IT

"We're providing better reporting, better data, better planning, and it's helping us win more deals — like significantly more deals — and our sophistication has gone way up."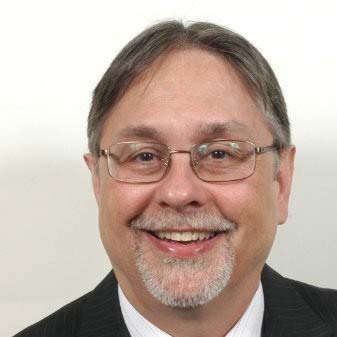 Dennis Houseknecht
CTO | WatSec Cyber Risk Management

"There's no all-in-one tool on the market

—

and I follow the market pretty closely

—

that has the depth and breadth of ConnectSecure's

vulnerability scans

, and that's presented in such an actionable way."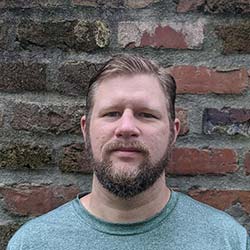 Tim Fournet
CISO | Rader

"The fact this platform is built with service providers in mind means we can use it across our client base hassle-free at a cost that makes it a no-brainer to bundle with our other services."